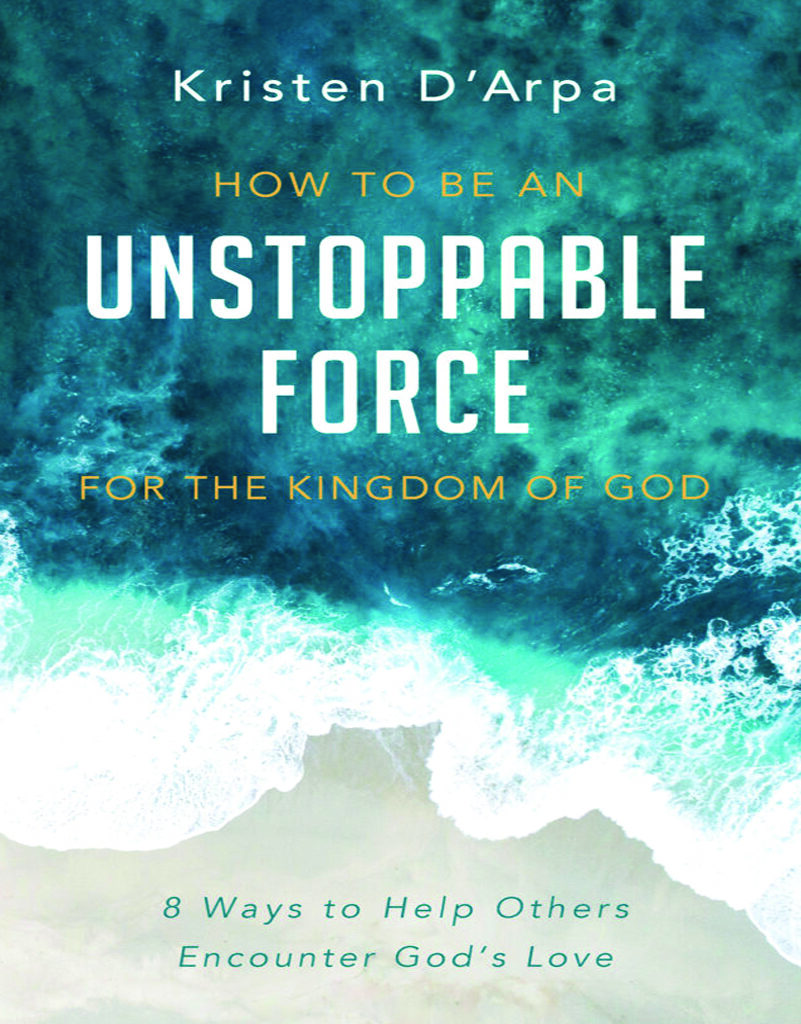 Find a rhythm of connecting with others that relentlessly demonstrates the love of God.
What if there were a few simple practices you could live out on a regular basis that would change the world around you?
Being an unstoppable force for the Kingdom of God is not about standing on a street corner handing out gospel tracts. It's not about being loud or obnoxious, and it definitely is not about being forceful. Rather, just as the ocean is a steady source of power and life, so we can find a rhythm of connecting with others to relentlessly demonstrate the love of God—inviting them into a deeper relationship with Jesus.
Whether you've been walking with the Lord for years or just got saved yesterday, you can learn to:
-Pray for people in a way that is natural for you
-Begin a conversation and share your testimony in 15 seconds
-Prophesy through encouragement
-Remember only four words to help you share the gospel
-See God heal the sick through you
-Journey with others for a moment or a lifetime
The principles in this book have been tried and tested in various ethnic and religious cultures in 20 different nations, and have emerged as practical and powerful ways to help anyone anywhere encounter God's love.
What others are saying about Unstoppable
Dont't take our word for it – here's what our students say:
While there are so many decent books on theology, it is not common to find a resource so packed with ACTIONABLE steps on how to live out our faith like we read about in the Book of Acts. This does it for me. Covering 8 keys to living the GOSPEL (Connect, Pray, Heal, Prophesy, Share, Invite, Journey, Adjust), Kristen doesn't tell you what to do, as much as HOW to do it.
Have you loved God 1 year or 30 years? Have you felt there should be an easy way to tell others about loving God? Have you felt you don't know what to do after telling them? Do you struggle with how to get casual conversations to spiritual talk? Then this book is for you!
I am excited to share this process with my family. . . This book is filled with essential truths and is very easy to read and understand. Kristen helps explain how a strong foundation in Jesus will equip us to connect with others, encounter the love of Jesus, and how to invite them to draw nearer to Him. You will learn how to prophesy and pray for healing. You will be stretched and your faith will grow!
Kristen has simplified how to tell others about Jesus in such a way that fear and doubt are removed. She gives us permission to be our authentic selves while staying true to the message of Christ. I enjoyed reading the book on my own, but I couldn't stop thinking about how great this book would be for a small group study.
I've had the privilege to attend a ministry school but not everyone has the time or the opportunity. Well, this is your chance! There are years and years of ministry experience, learned through trial and error, which are boiled down in easy to follow, step by step lessons that will teach you how to be a breakthrough force in God's Kingdom.