The Kingdom Culture School of Ministry is an intensive, activation-based, ministry school experience designed to root you in your identity, ground you in kingdom mindsets, and equip you to confidently live a kingdom lifestyle.
This manual is designed for use in small groups, youth groups, Bible studies, ministry schools, or as a daily devotional. Each page contains a Kingdom concept with a Biblical basis, description, activation, and application. Concepts build on one another but can also can be done on their own and in any order.
The Kingdom Culture School of Ministry Core
Contains 80 kingdom concepts and 180 activations bringing a year's worth of ministry school experience into one hand-held reference.
Topics Include: Identity, Kingdom Mindsets, the Bible, Foundational Principles, Personal Health, Outreach, Spiritual Gifts, Physical Healing, Prophecy, Kingdom Creativity, and Societal Transformation.
Time to Complete: 40 hours, in a group setting.
Kingdom Culture Book Endorsements
PASTOR, AUTHOR AND SPEAKERFOUNDER OF DESTINY MINISTRIES INTERNATIONAL, PHILIPPINES
"Across the globe God is on the move. We hear of great exploits and breakthroughs wrought by God's children who are living testaments to the declaration, "Let Your Kingdom come, let Your will be done on earth as it is in heaven." In these amazing times of heaven's invasion of the earthly realm, there's a great need for the Body of Christ to not just go after breakthroughs but to take territories for the King and establish Kingdom Culture. It is culture that sustains and expands the move of God.
As the Holy Spirit progressively stirs up divine hunger in the hearts of God's children for more, there's a need for effective tools and trainings that will equip the believers in intentionally building a culture that would host heaven. There are emerging leaders who have learned to walk the path of honor and have served spiritual leaders and fathers who in turn, imparted to them spiritual inheritance and wisdom. These leaders are anointed and graced to equip the believers to walk in their identity and authority as children of the King. The author of this training is one of them.
Kristen D'Arpa has walked the path and the process of becoming a daughter of God. I am a witness that Kingdom Culture is more than just a training module for her, she has lived life as a lover of God, freely giving what she has received in the secret place. The Kingdom Culture School is valuable for individuals, leaders and movements who are hungry to co-labor with God in transforming the earth with heaven's reality. I highly recommend this God-breathed training to all."
INTERNATIONAL EVANGELISTFOUNDER OF GLOBAL GOSPEL ACTION
"One of the greatest challenges in our generation is the passiveness of believers who spend years attending church and accumulating head knowledge that is hardly ever put into practice. The Kingdom Culture School of Ministry pushes Christians from religious inertia into Holy Spirit action by releasing them into an adventurous faith building, life changing and God glorifying Kingdom adventure. I love it!"
PASTOR, MISSIONARY, CHURCH PLANTER
"This is an amazing approach to the age old problem of how can the church really pull the future age ( the kingdom of God) into everyday life and reality. 1 Thess. 1:5 This study was the single most helpful thing I have seen or been a part of in my whole church experience. It really was a taste and see the Lord is good."
FOUNDERS OF RAM'S HORN MINISTRY, FORMER DIRECTORS OF CHRIST FOR THE NATIONS, POLANDMISSIONARIES TO EASTERN EUROPE FOR 25+ YEARS
"What can I say other than the material is so fantastic for so many people! We have used it in our classes in Bible School in Poland, Belarus, and in seminars with multi-level age groups there and in the States. The practicality of bringing the Kingdom directly into lives with practical, immediate application through the activations has been amazing. One of our translators said after the activation from The Old Man is Dead, " I finally get it!" People are set free; Scripture pierces their hearts; there is immediate change. People love the interactions with each other over simple concepts that are suddenly borne into life in them. Such fun! We are excited that it is being translated into Polish, and our Belarussian people said they wanted it done immediately in Russian, as well."
BETHEL CHURCH TESTIMONY WRITER AND INTERNATIONAL STUDENT LIAISON
"Kristen D'Arpa's Kingdom Culture School of Ministry manuals are treasures of wisdom, forged in experience, and distilled in clear language by a very anointed and godly young woman. Wherever we are in our walk with God—newly reborn or seasoned believer—we can benefit from the many truths set forth in this manual. It's versatile and can be so useful for group or personal study. So much is contained in these pages—even activation activities, to allow the reader to practice what is being learned. Going through these manuals will be a transformative experience. I highly recommend them and their author."
DIRECTOR OF THE ART OF PEACE INSTITUTE WHICH ACTS FOR PEACE IN THE MIDDLE EAST.MISSIONARY, RESEARCHER, FORMER STATE DEPARTMENT SENIOR FELLOW WITH AN EXTENSIVE BACKGROUND IN BAHRAIN, CHINA, MONGOLIA, ISRAEL, EGYPT, KUWAIT, QATAR, ETHIOPIA, IRAQ, SYRIA, TURKEY, AND DUBAI.
"Kristen had produced 3 manuals that help teachers and students to spread Revival. Kristen has captured the Lord's heart that we walk in abundant life and feed His sheep. The activation component in each lesson, helps the learner strengthen their skills by risking and applying what they have learned. It is a tool that produces disciples of nations. Kristen has been able to distill Revival teaching and make the lessons user-friendly and practical. These manuals help the reader step right in the middle of the 1 billion soul harvest as effective ministers of the gospel. These manuals can be used at any seminary and in refugee camps and orphanages. Kristen's manuals are equipping students and leaders to display Jesus and the Desire of Nations."
SENIOR PASTOR OF SKYWATER CHURCH, SHAKOPEE, MN
"Approachable and immediately applicable, the great benefit of Kingdom Culture resources is that they are immersive learning experiences. The material engages the whole person and thus becomes an opportunity for true education to take place; education that has the power to transform a person's worldview as well as their actions. Not to mention, they're fun!"
CAMPUS MISSIONARY
"My experiences with Kingdom Culture material and the School of Ministry have been life-altering in both my personal and leadership journey. I've become more rooted in my God-given identity, which transforms my everyday life and relationships. I love this material because it's grounded in truth while paired with application and activation. You'll grow in knowledge while being equipped to live it out practically, creatively, and powerfully. I find myself naturally passing along these principles and activations to those around me and seeing transformation in their lives, too. It's beautiful…and FUN!"
Kingdom Culture School of Ministry – Putting The Book Into Action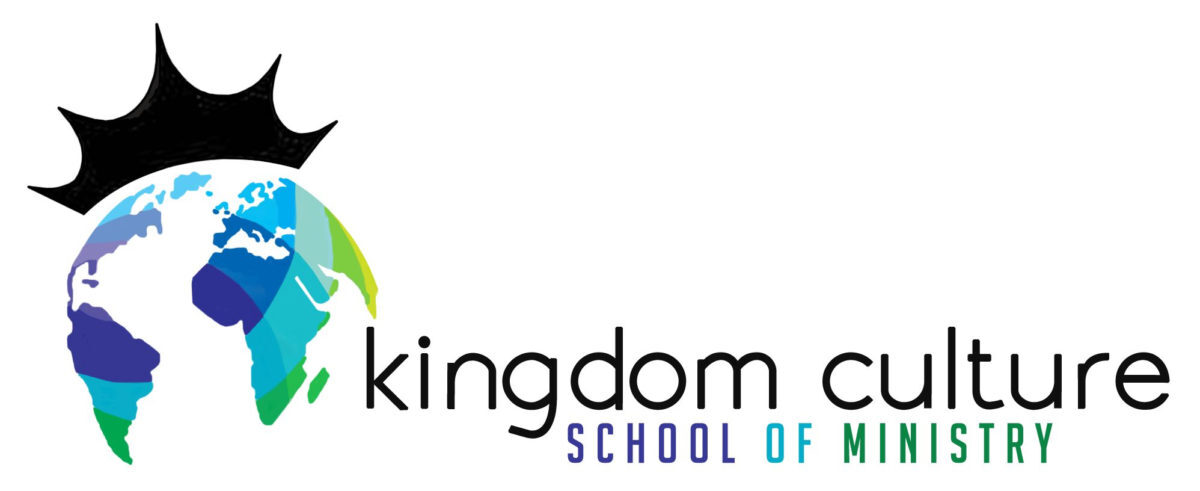 Shifting Mindsets and Transforming Culture
We do this through biblically based, experiential learning.
A TESTIMONY FROM ONE LIVE TAUGHT SCHOOL
Doctors told nine-year-old Sephi that she had a broken knee cap. For several weeks she had been using crutches, wearing a leg brace and was in regular pain. During one of our sessions Jesus told her, "I'm healing your knee." As Sephi puts it, "It got all buzzy and warm." No one even prayed for her and, by the end of the night, she was sprinting around the church!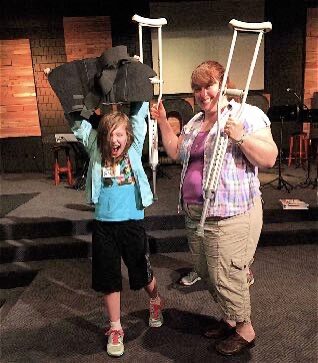 Be equipped to confidently live a kingdom lifestyle!
Testimonials From Live Taught Schools
INVER HILLS ASSEMBLY OF GOD
It is a genuine honor to know this Kingdom Woman of God. Every time our paths cross, Kristen imparts the love of Jesus. Last June I attended Kristen's Kingdom Culture School. I was hungry for the "more" of God and wanted to start taking risks but didn't know what that looked like. The 3 day training was exhilarating and scary at the same time. Through the training and application times we had, I learned to listen and hear the voice of God. This experience changed my life a quarter turn. Since taking the class. my faith is continually wanting and experiencing the "more" of the Father. I can't say enough about this manual, it's well written, easy to follow and able to work through all age groups.
Ten-year-old Josiah had 80% hearing loss in one ear. After receiving prayer, he went to school the next day with this note from his father informing his teachers he no longer needed to wear the school provided hearing aid (note Josiah's penciling in of "ever again"). While at school, Josiah was able to share about his healing with his teacher, the school nurse and the superintendent, who was visiting that day
Sephi and Josiah happen to be brother and sister and their parents, Tov & Michelle, also received physical healing during that same time. According to Michelle, "This was a great experience for us as a family. It was amazing to see my children learning & experiencing the presence of God so powerfully. I know our family is changed forever because of this class!" After the school they traveled on outreach teams as a family and ministered in our area.
"This school caused me to shift gears to an identity based on what God thinks of me. The school made the connection between head and heart. This type of training and lab time is so needed at this hour. I pray that I can send many others to your training and ignite all the hearts of His people to step into their identity and have fun! I would come back again to continue to grow. I feel like I am exploding on the inside."
"God had opened a door today for me to lead a colleague that I was teleworking with in Europe, into Christ. He just started sharing about his life to me which resulted in him accepting Jesus and him giving his life to Christ!! The amazing part was that I have never even met this person or even seen him. It had all happened just over the phone! One more soul for Christ! For the past three days, there have been many incidents where I was prompted and also asked to share about Jesus to others and pray for them. Most of these incidents occurred with random people as I travel and the people in my work place. It is amazing how God created all these incidents to occur such that they share their life experiences to me and then I have the opportunity to tell them about Jesus. This ministry is close to my heart and I want to see it spread like wildfire. THIS IS HEAVEN ON EARTH, THIS IS HOW GOD MEANT IT TO BE! THIS IS WHAT THE WORLD NEEDS NOW!"