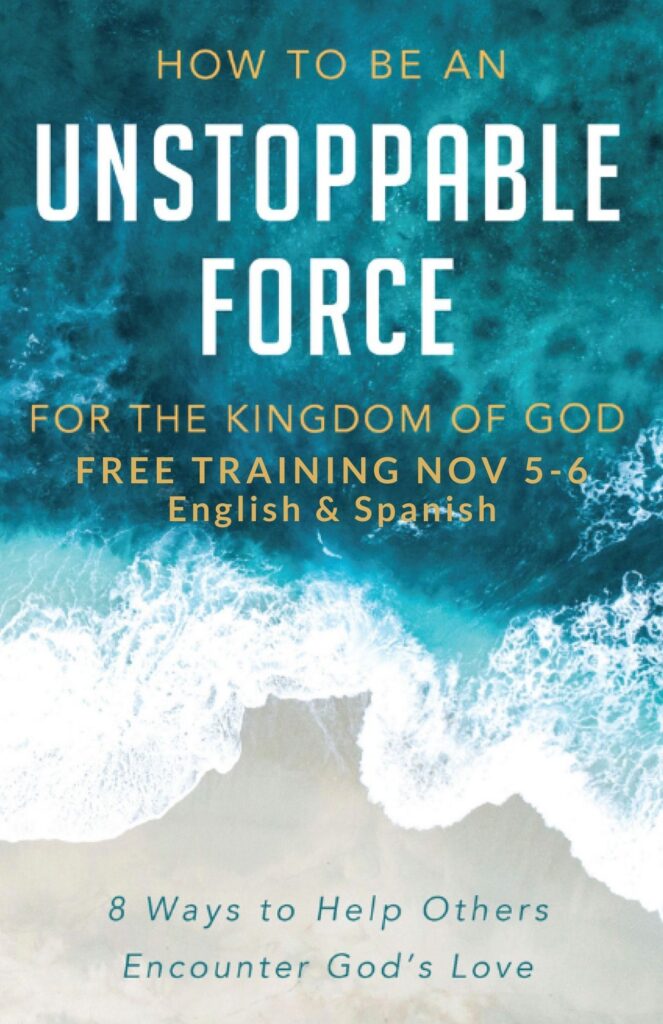 Join us November 5th and 6th for a time of learning powerful, practical, and concrete ways to demonstrate God's love to those around you. We will have an optional service opportunity November 8th as we immediately put into practice all that we've learned.
This will be a life changing time of equipping and activation as you learn eight simple principles that will make YOU an unstoppable force for the Kingdom of God. You'll leave confident and ready for God to use you to impact the world around you at any given moment.
You will leave equipped and ready to:
Pray for people in a way that is natural for you 
Begin a conversation and share your testimony in 15 seconds 
Prophesy through encouragement 
Remember only four words to help you share the gospel 
See God heal the sick through you 
Journey with others for a moment or a lifetime
The principles in this course have been tried and tested in various ethnic and religious cultures in 20 different nations, and have emerged as practical and powerful ways to help anyone anywhere encounter God's love.
Date & Times: 
Friday, November 5th 
7:00-9:00pm Central Evening Session
Saturday, November 6th 
9:00am – 12:00pm Morning Session
12:00-2:00pm Lunch Break (Lunch will be on your own in the community.)
2:00-5:00pm Afternoon Session
Optional Service Day
3:00 – 6:30pm 
Serve the community with us by distributing groceries to hundreds of families, praying for people, sharing the gospel, and demonstrating God's love to kids through balloons and face painting. 
13798 Parkwood Dr, Burnsville, MN 55337
Cost: Free
A free will offering will be taken.
Books (optional but highly recommended) are $10.
Languages: All in person and Zoom sessions will be available in both English and Spanish.
Children: Children, ages 10 and up, can participate as long as they are accompanied by an adult. No childcare will be provided.