APPLICATIONS AND MORE INFORMATION
Click HERE to apply. This will send you to our "Managed Missions" Page. Once you apply and are accepted we will provide more information to you on ways to raise funds (including sample support letters), team meetings, guidelines for trip preparation, etc.
For more information on the Brazilian organization we are partnering with, Global Gospel Action, and to see videos of previous events and trips, visit their website at www.gga.global
See more information below and please contact us  if you have any questions.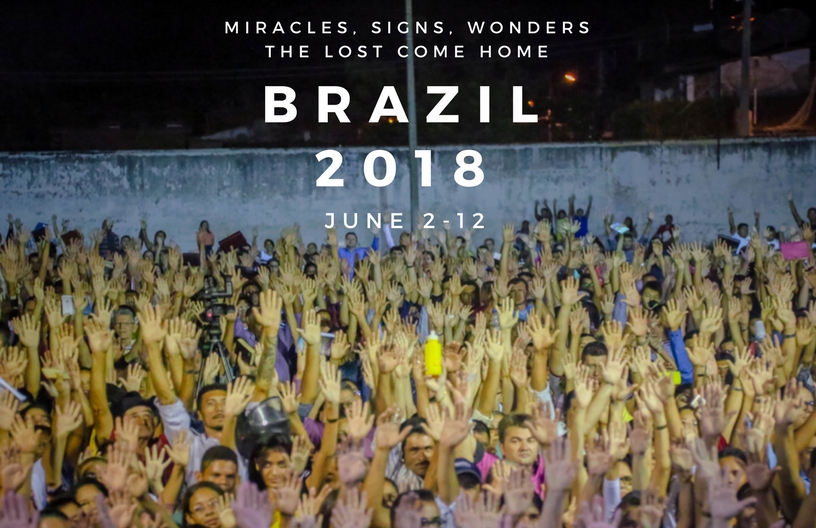 TRIP ITINERARY
March 11 – Application and deposit deadline
Team meeting times to be announced  (in person and/or via Skype)
April 1 – 50% of funds due
May 1 – Balance of funds due
Saturday June 2nd: Fly Out
Sunday June 3rd: Settle In & Minister in Churches
Monday – Thursday June 4-7: Public School Ministry Day & Volunteer Training Evenings
Friday June 8: Food Distribution & Crusade
Saturday June 9: Leaders Conference & Crusade
Sunday June 10: Minister in Churches
Monday June 11: Fly Out
June 12 – Return Home
We will be flying into the city of Fortaleza and then driving for 4 hours to reach the cit of Acopiara in North East Brazil. Pastors from around the city are already gathering and have requested for our team to come. This city is just 3 hours away from a city where we took a team to do a crusade one year ago. The pastors are hungry for a move of God and you will be a part of changing history in this region!
See a city transformed as you watch the Kingdom of God released through your hands!
Join Kristen D'Arpa, Paul Rapley, and Dave Hauer on the trip of a lifetime, June 2-12, 2018, as we partner with Global Gospel Action to see a city come to Jesus! We will share the gospel openly in up to 6 public schools each day while training city-wide volunteers in the evening. We will also distribute food baskets and minister mercy to a local poor community, host a children's crusade and regional leaders meetings, all leading up to a 2 night miracle crusade where we will see the lost saved, the blind see, the deaf hear, and the oppressed set free!
Team members will have the opportunity to share their testimonies and preach the gospel in the public schools as well as endless opportunities to see the sick healed and the lost saved.
We typically see 1,000 -2,000 children and teens saved in the public schools and 8,000-12,000 attend the weekend miracle crusade.
No experience is necessary.
Cost: $3,500
Application and $350 downpayment due by March 11th,
50% Balance due by April 1st and remaining balance due May 1st.
Cost includes all flights, visas, housing, food, and transportation. Funds are in US dollars but we can take team members from anywhere in the world. Those traveling from the same location will travel to and from Brazil as a group.
Cost does not include: Fees for your personal passport (which must be good until December 15th and have at least 4 completely blank pages), spending money for souvenirs, snacks, or personal items/medications.